Estu atenta kaj sekura!
Published on 13 January 2020 2:30 am
---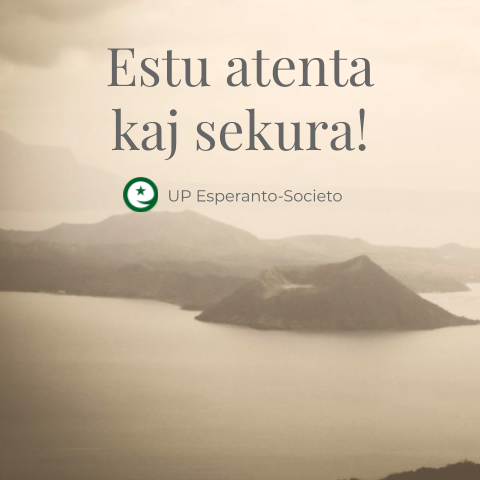 UP Esperanto-Societo wishes everyone safety and security, especially for those living in the island of Luzon. Several volcanoes around the Pacific Ring of Fire, including the Taal Volcano, are currently very active. Ashfalls are happening at the capital city of Manila since yesterday.
Please take safety precautions and be alert for anything that may happen.