Language Lessons with UP Esperas
Published on 6 January 2020 10:15 am
---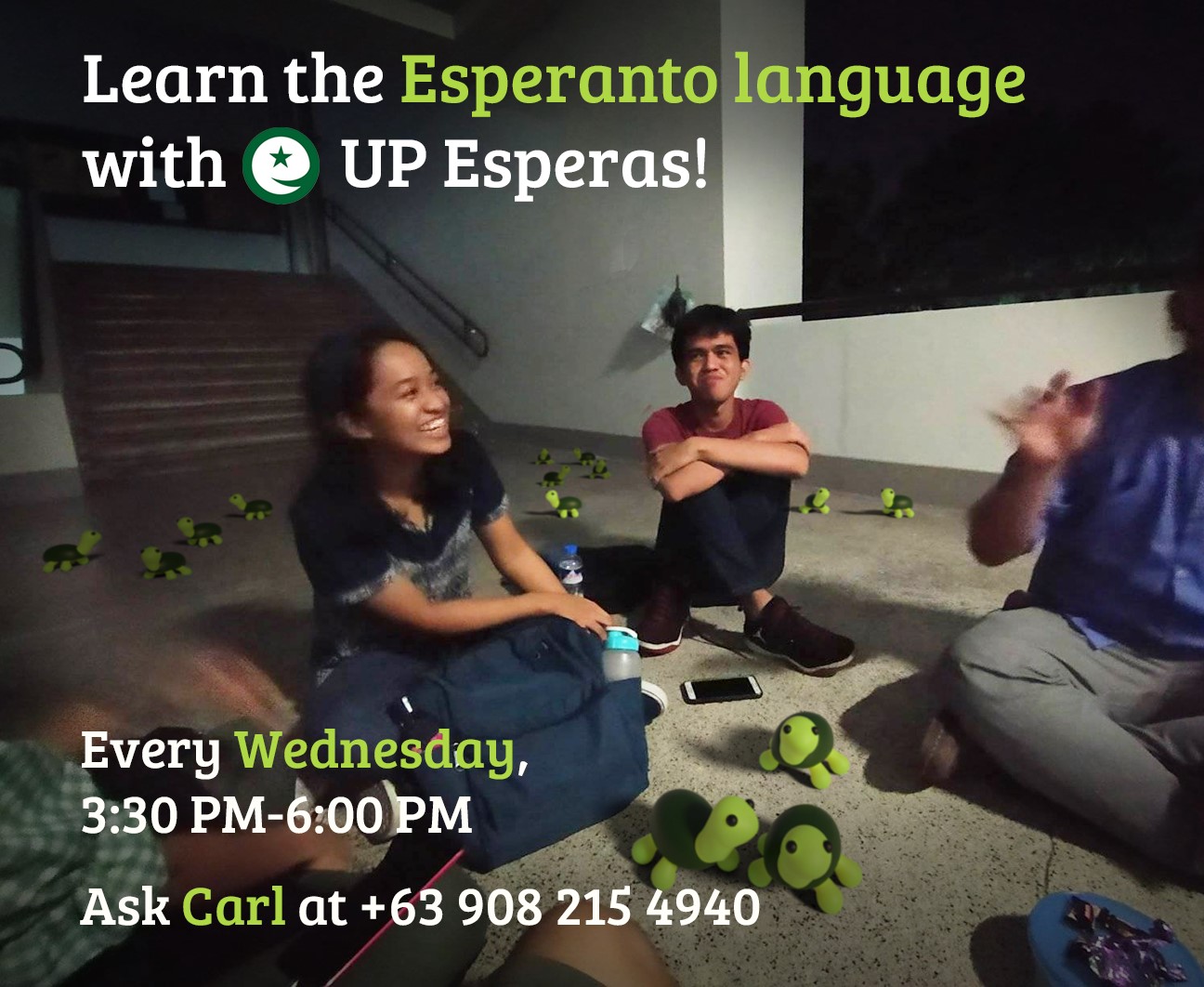 Are you ready to come out of your shell and swim with us into the sea of new friendships and cultures? UP Esperanto-Societo will be holding weekly Esperanto language lessons for all UPD students (and everyone else)! Catch us every Wednesday, 3:30 PM-6:00 PM.
Where to find us? Contact us via PM, at +63 908 215 4940, or just guess from the picture!
Elmigru kaj novajn lokojn vi ektrovu!