Elmigrado - New Members' Orientation 2nd Semester 2019-2020
Inilimbag noong ika-13 ng January 2020 6:45 am
---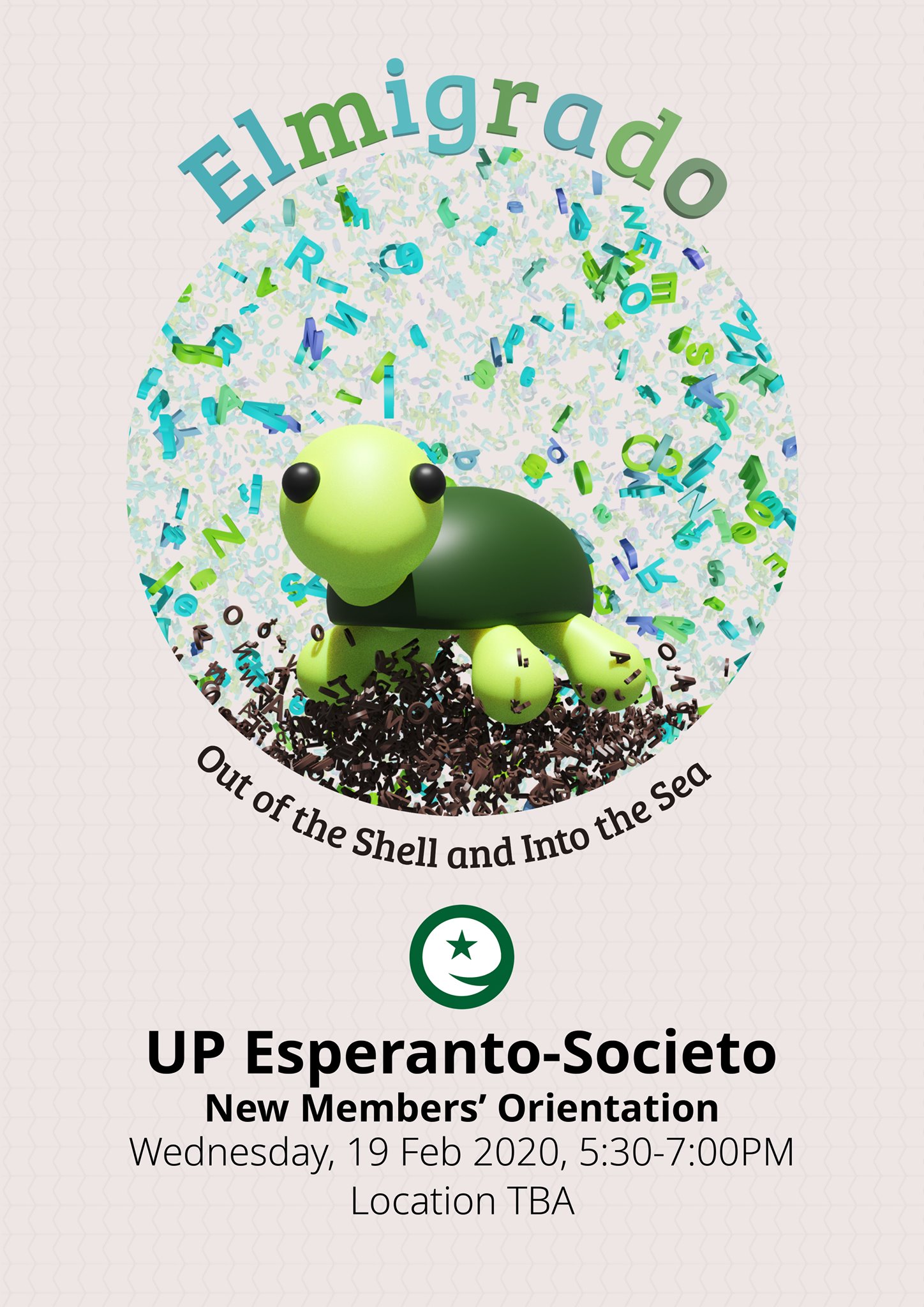 Most turtles, like the Green Sea Turtle, have different habitat and feeding zones. They swim over long distances across the ocean to explore different places where they can satisfy their needs.
This time, UP Esperanto-Societo is now opening its Membership Formalization Process (MFP) entitled "Elmigrado" (emigration), in homage to the turtles who came out of their "shells" and into the sea in search of new places. Through the international language Esperanto, join us in stepping out of your comfort zone and into the sea of opportunity for friendship, peace, and mutual understanding of people all over the world.
Interested in migrating with us? Visit https://forms.gle/phrJgqoKgTbpKVy18 and let us guide you on your journey into the open sea!
Elmigru kaj novajn lokojn vi ektrovu!