Happy 1st Anniversary, UP Esperas!
Publikigita je la 26a de Januaro 2019 8:48 am
---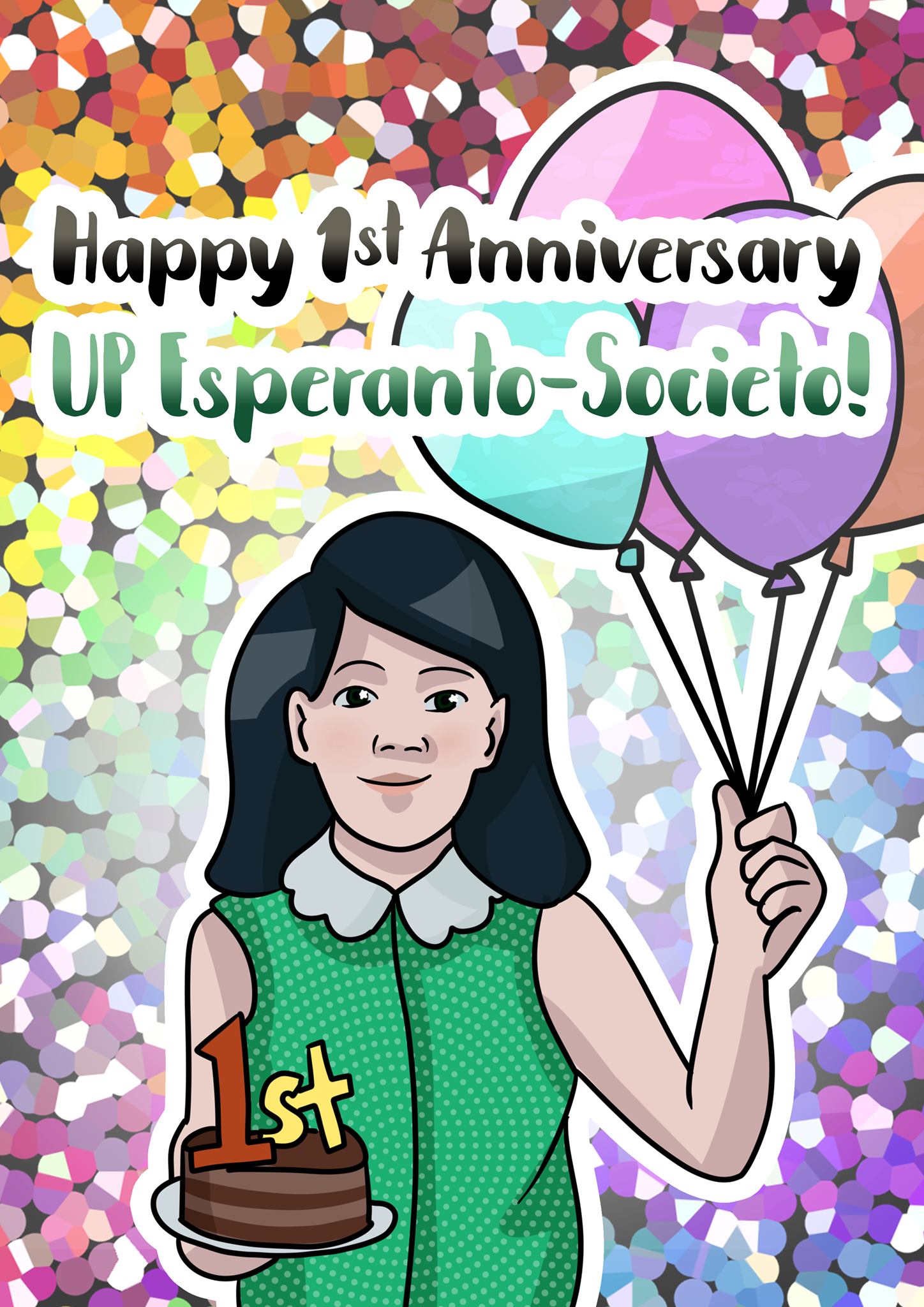 Today, July 26, UP Esperanto-Societo celebrates its first founding anniversary!
Exactly a year ago, at the same day as the Esperanto Day, the anniversary of the publication of the international language Esperanto in 1887, a group of passionate students from University of the Philippines Diliman convened to formally establish what we know today as UP Esperas. It made history to become the very first student organization advocating for Esperanto in the Philippines.
A year has passed, and we are glad that many people have received our cause and advocacies well, owing to the fact that the University itself is home to a very diverse community with freedom and openness to the very same values that the Esperanto movement holds. We sincerely thank all those who helped us withstand various challenges and achieve initial successes as an organization.
For the coming years, we reaffirm our steadfast commitment to our advocacy for just interethnic communication, mutual understanding, and friendship and unity across borders.
Happy anniversary, UP Esperas! Feliĉan datrevenon! Widen your horizons, learn Esperanto today!
What is your wish for UP Esperas? Let us know in the comments!